VR Concrete was awarded the 2015 Excellence in Concrete Award by Northern New England Concrete Promotions Association for our involvement in the Milton Cat project, in Manchester, NH.  Previously, VR Concrete had been awarded the 2009 Excellence in Concrete Award for the cast in place structure for the Federal Corrections Institution in Berlin, NH.
From 2015 – 2022, VR Concrete acquired several large pieces of equipment to meet the needs of our projects and customers.
A few of our major acquisitions were the following:
Grove GMK5275 – 275 Ton All Hydraulic All Terrain Crane
Grove TMS9000E – 110 Ton All Hydraulic All Terrain Crane
Grove GMK5225 – 225 Ton All Hydarulic All Terrain Crane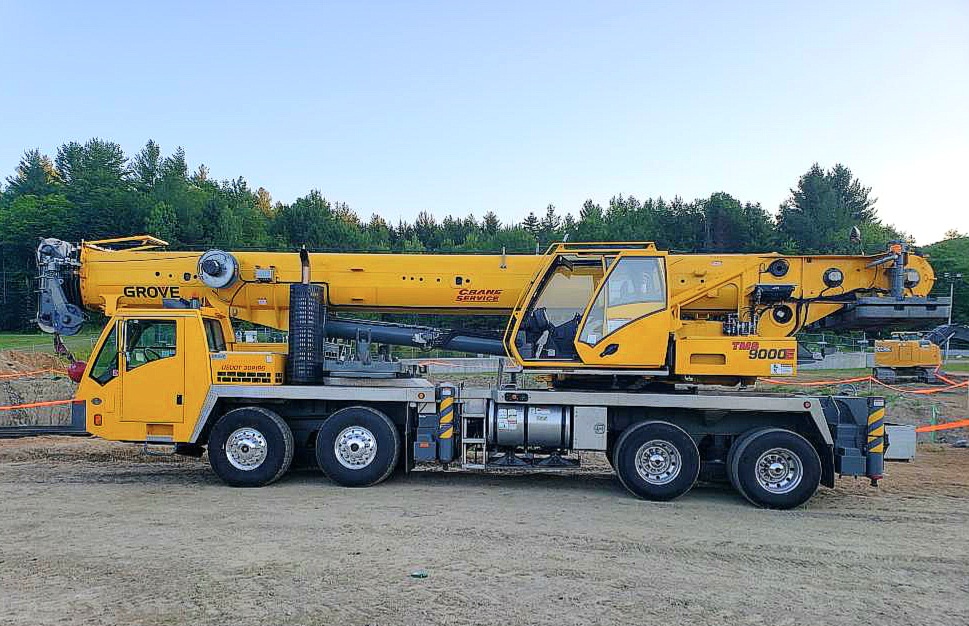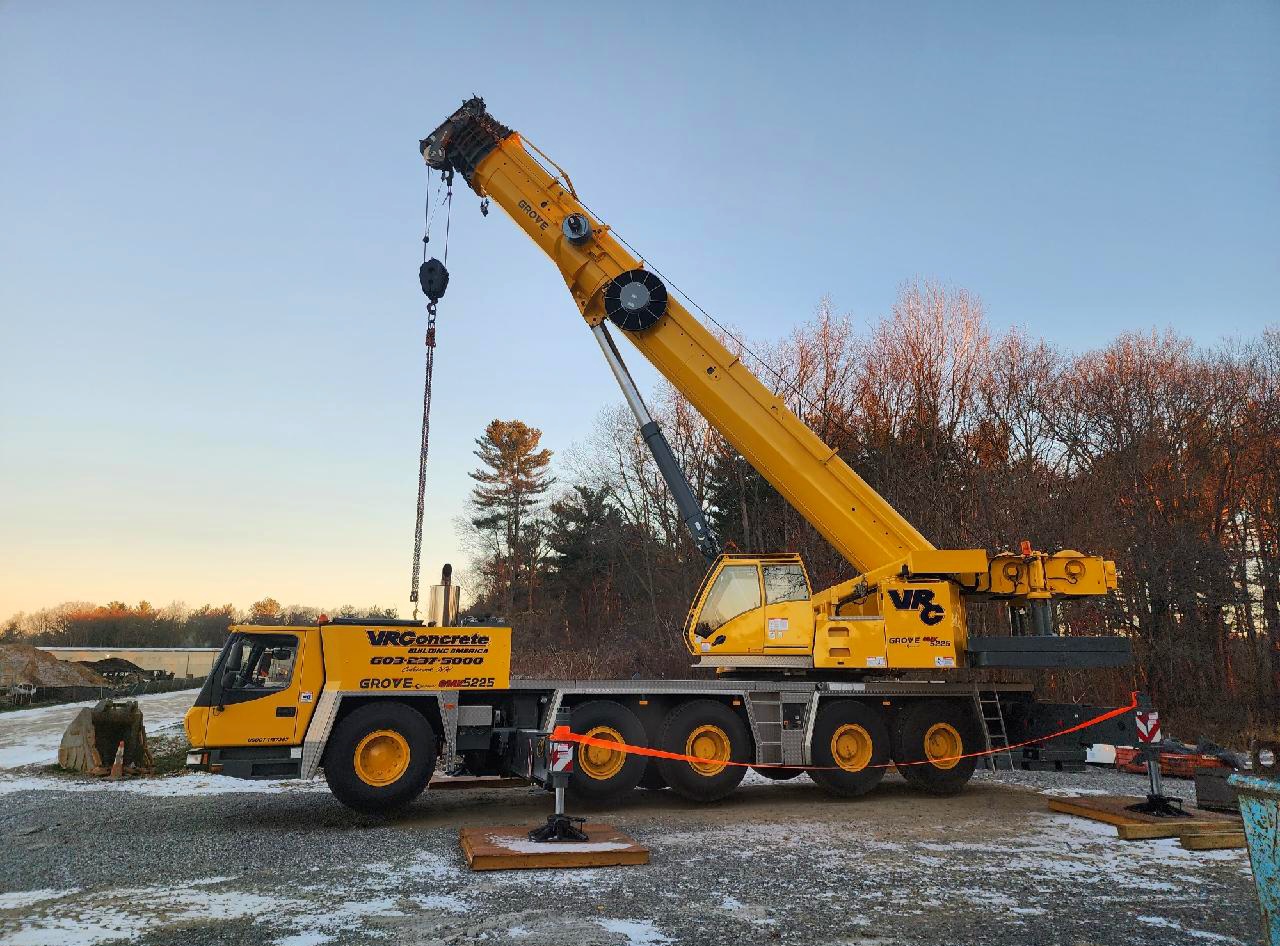 With the acquisition of this new equipment, VR Concrete now owns and operates four cranes, ranging from 30 to 150 tons.  This added hoisting versatility, combined with the use of a modern clamp style gang form system, enables VR Concrete to be highly efficient and competitive on large scale, complex water and wastewater treatment facilities.
In our ongoing effort to maintain a safe working environment and low experience MOD, we have recently partnered with Contractors Risk Management.  They are a third party independent safety company who assists us with safety training, safety policies, and onsite random safety inspections.